The best testimonial — paintings happy in their new home.
Still life with dandelions, Blussels, Belgium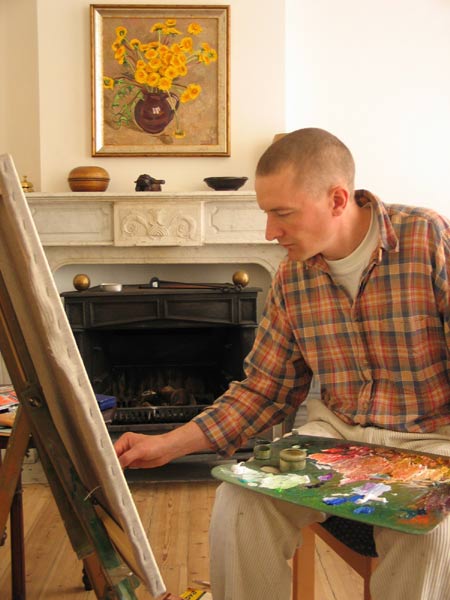 "Tree glad" and "Oak tree", San Antonio, Texas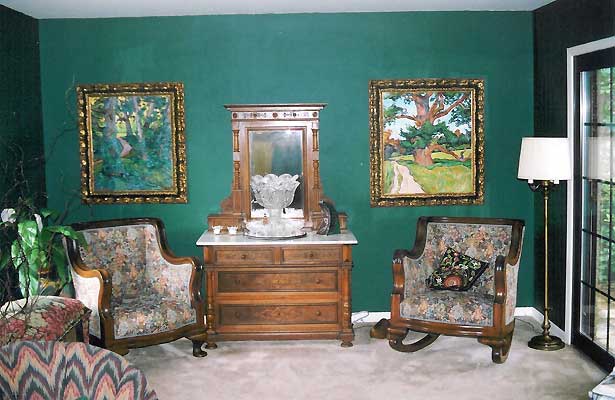 White peonies, Shelby Township, Michigan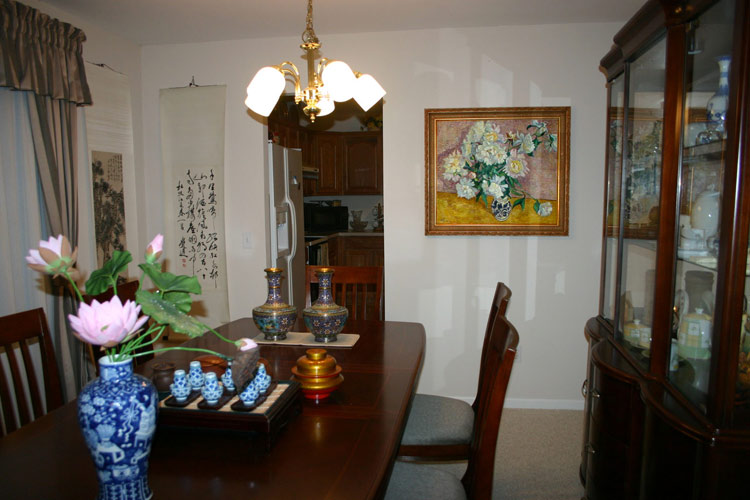 "Sunny path" and "Pines", Woodland HIlls, California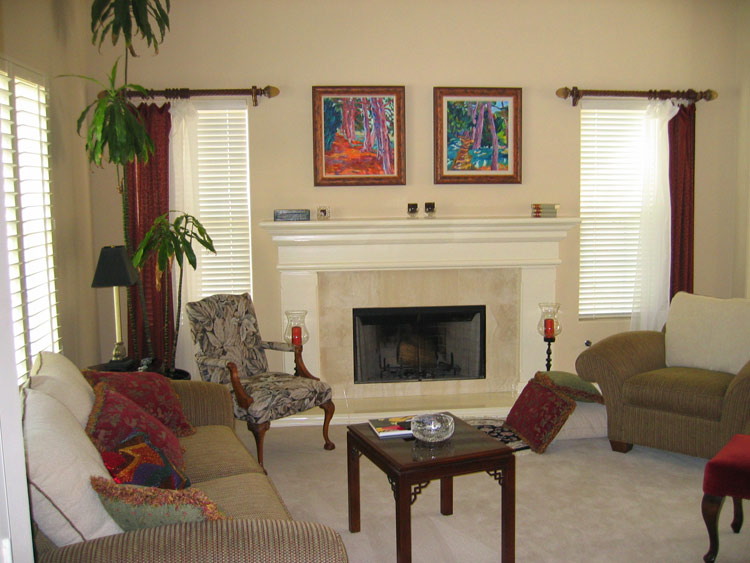 "Sunny path" and "Pines", Woodland HIlls, California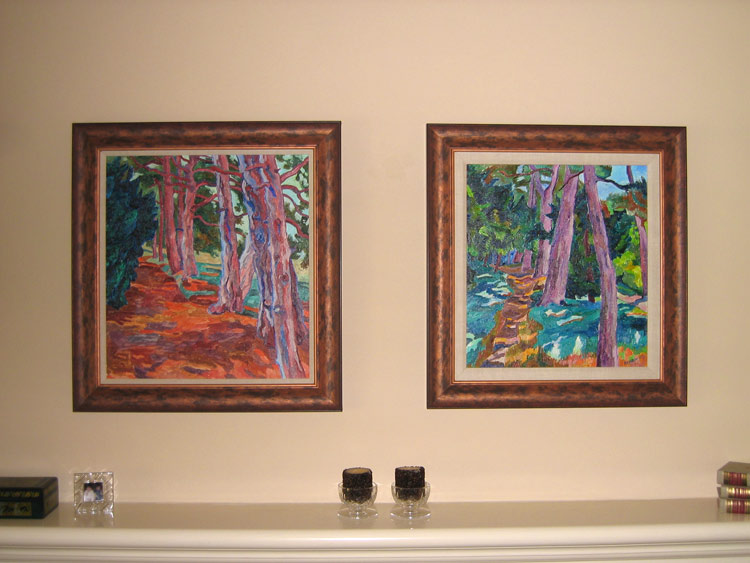 Sunlit poplars, Austin, Texas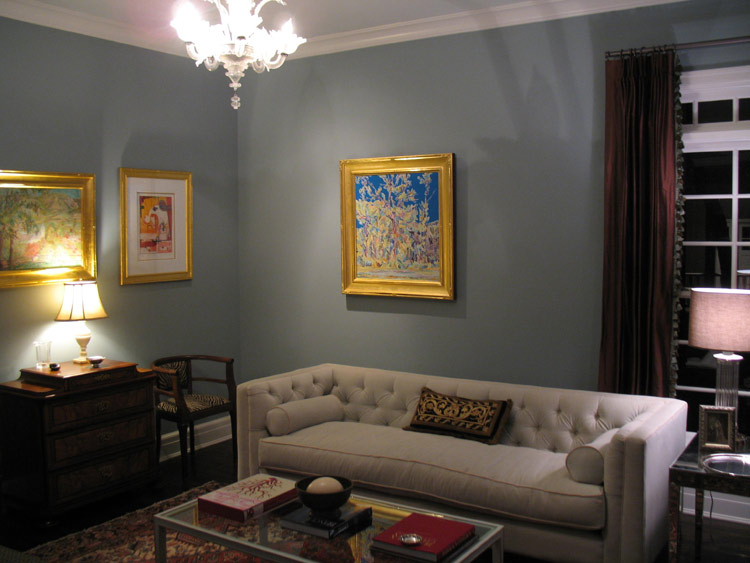 Small haystacks, Aird of Sleat, Isle of Skye, Scotland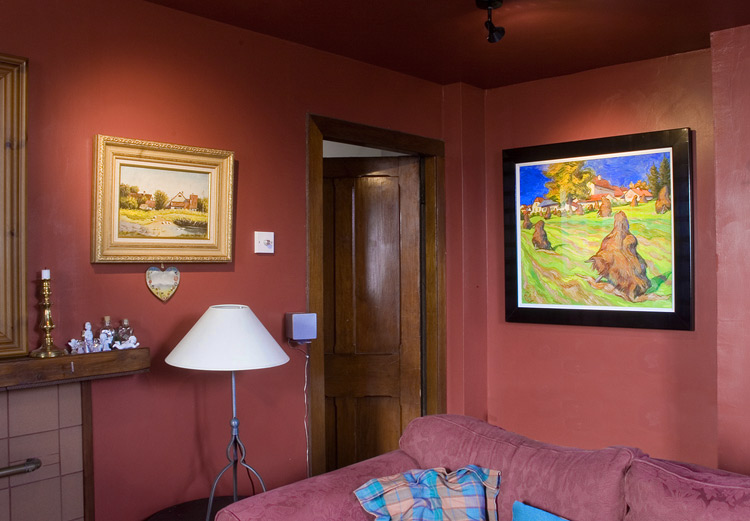 Blossoming apricots, New York, NY




Blossoming apricots, New York, NY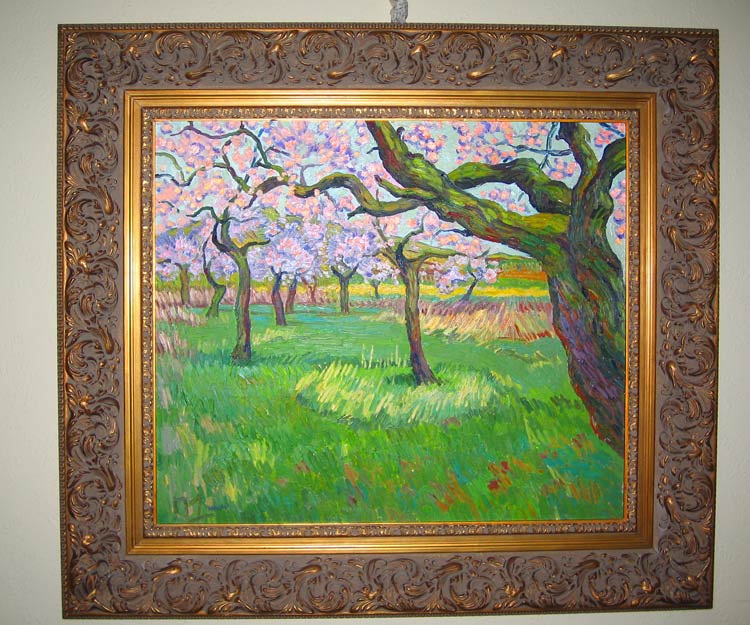 Camomiles in a clay jug, Glen Cove, New York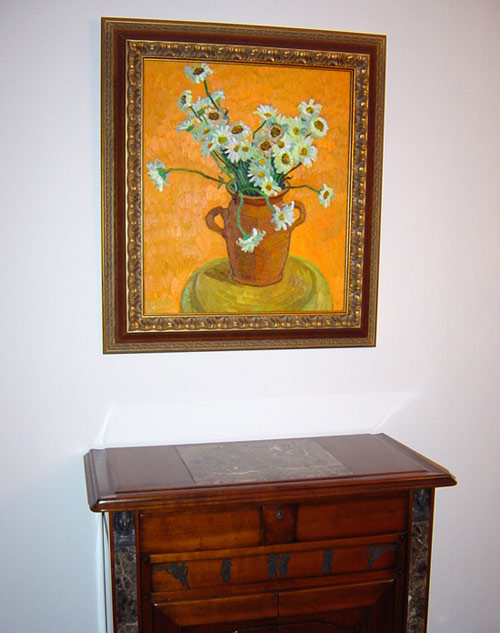 Sunflowers in the dull day, Roseland, New Jersey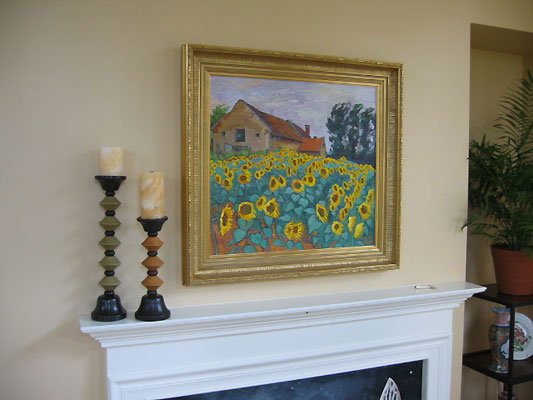 Poppies, Los Altos Hills, California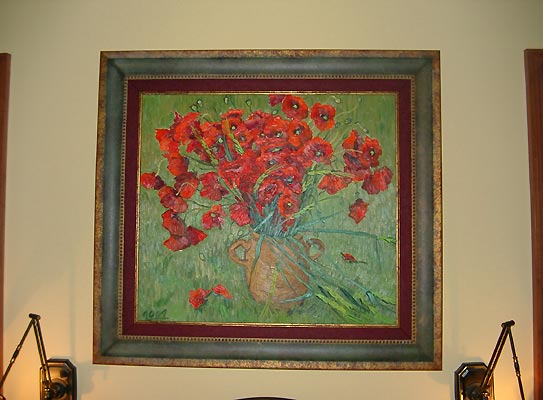 Autumn tints, California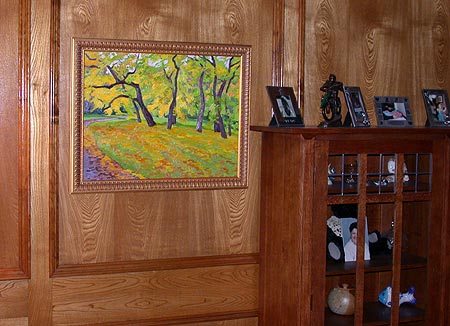 Blue irises, California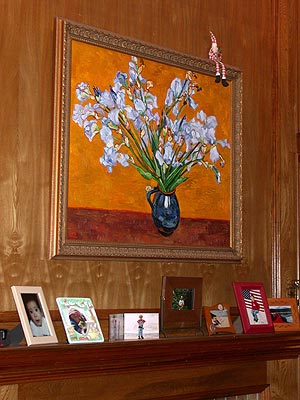 Apricots blossom, California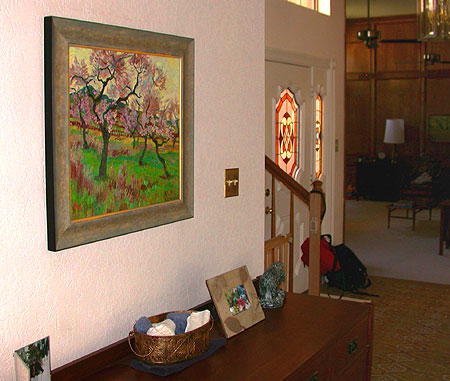 Moravian landscape, Ausin, Texas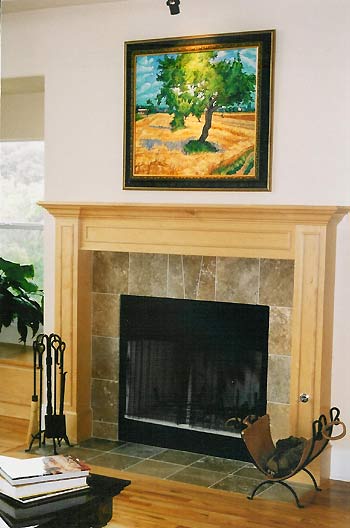 Still life wtih pears, Austin, Texas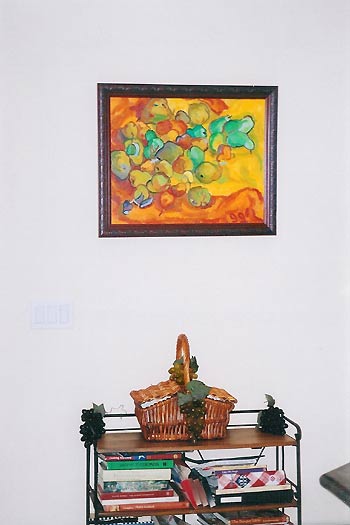 Red and Yellow tulips, San Antonio, Texas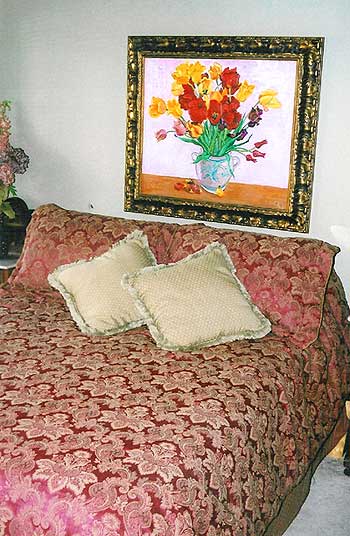 Irises, San Antonio, Texas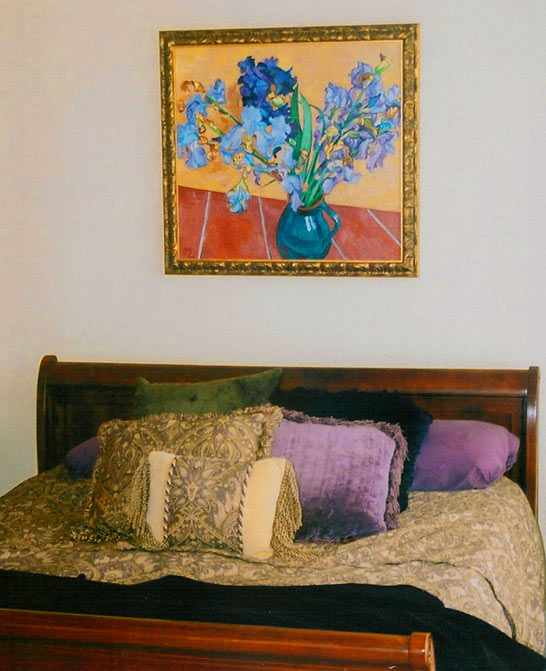 Two corns, Valtice, Czech republic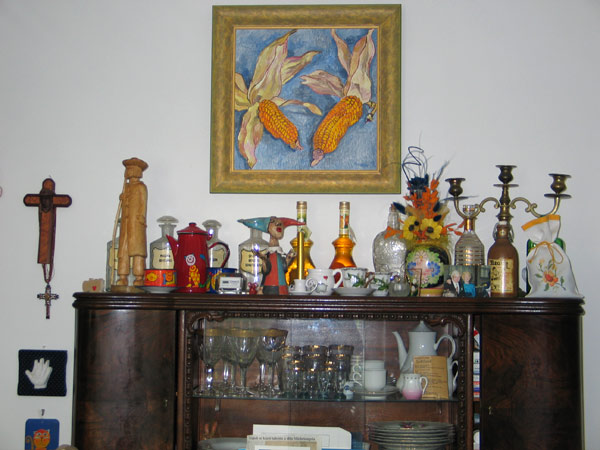 Vineyard, Scottsdale, Arizona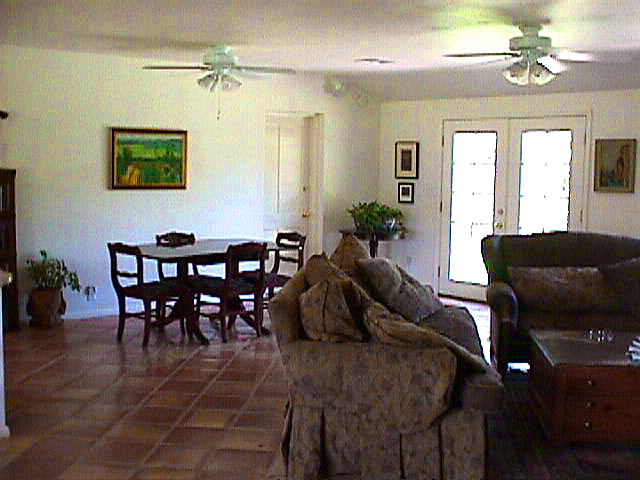 Blue irise, Novi, Michigan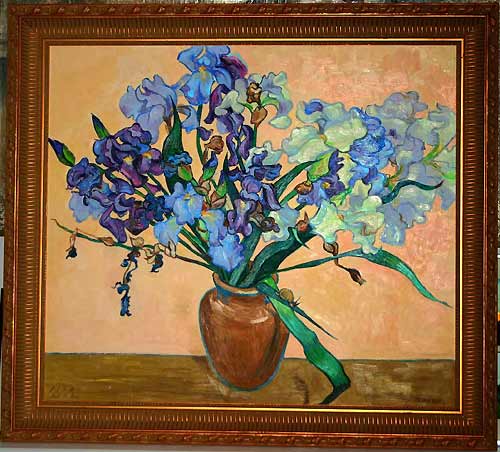 Copyright © 1997—2016 Vitali Komarov. Hosted by: Levne parfemy Cosmo.cz

Feedbacks from my buyer.
Thank you all very much for your interest and your support, I greatly appreciate it.
---

If you are ever in the San Antonio, Texas area and would like to see some of Vitali Komarov's paintings in person, contact David Chidgey, friend and representative of the artist, at ArtConnectionTx@aol.com. Tel.: (210) 828-1362.
---

You have a unique way of playing with your colours, your paintings are filled with happiness and make me very happy every time I look at them. I'm sure all those people out there feel the same way too and they say you're the new age Van Gogh, but I think that you're different than him, because your paintings make us want to jump into it...your paintings look like they're windows to a very happy place. I have been admiring and savouring the beauty of your sunflowers ever since I received it, and I thank you each time for painting like you do.

— Khim Jouin from Kuala Lumpur, Malaysia
---

The thought of sending what was in my opinion a large sum of money to the Czech Republic, to a person I didn't know, was dubious to say the least. After exchanging several emails with Vitali, I just send the money and hoped for the best. An incredibly short time later the paintings arrived in mint condition. Irises has graced my mantle ever since. I own 3 of Mr. Komarov's paintings, and hope to buy more in the near future.

— Antonio Inserni from Walnut Creek, CA, USA
---
"I am a very very pleased customer! The paintings are so cheerful! I really enjoy them! Keep painting landscapes and flowers ... we love them!"

— Barbara Boschee from Scottsdale, Arizona, USA. Tel.: (480) 951-1012. BBoschee1@cox.net
---
"I had a look at Mr. Komarov's works on his website and I must say that I admire them very much. Very beautiful. And I can easily see Van Gogh's influence on his paintings. There was one landscape in particular that I just loved. He's a real talent."

— David Brooks, Toronto, Canada, WWW.VANGOGHGALLERY.COM

(Look at my painting on The Vincent van Gogh Gallery. This website remains the most thorough and comprehensive Van Gogh resource on the World Wide Web. - Vitali)
---
"I have framed your picture Camomiles in a clay jug and hanging them in my dining room. You can enjoy it better when it is framed and hung on a wall. I liked this painting and also would like to thank you for your gift. I have many artist friends and would show them your work next week."

— Daan Hu from Glen Cove, New York, USA
---
"We used a burgundy, green and gold frame to bring out the colors in the painting Poppies in a clay jug. We are extremely happy with our painting and look forward to having another Komarov in the future."

— Robert and Cherrie Blair from California, USA
---
"The picture Sunflowers in the dull day arrived today and it looks great. Thank you so much. We plan to order another soon and will be telling our friends about your work."

— David LeRoux from Roseland, New Jersey, USA
---
"You are very talented"

— Isobel Naden, Director of Contemporary Art, Art Investments Inc. from London, United Kingdom
---
"I received the painting yesterday in good order. I like the painting very much. It is an expression of bright exuberance. Very well done!"

— Eduard Slotboom from Houston, Texas, USA.
---
"This is a great painting, which I will enjoy for years to come."

— Brad Saylor from Prairie Village, Kanzas, USA
---
"You are the 21st century Van Gogh with your own unique personality signature. You have an exquisite and marvelous collection."

— Phillip Groen from Atlanta, Georgia, USA.
---
"I received my painting "Ploughed Fields" today and want to thank you for such fast service. I plan on purchasing more of Vitali's works in the future and I will look for his new additions on your web site."

— Andrew Sinetar from New York, USA
---
"My fiancee surprised me with "Path through the Field" as an engagement present. I have been admiring your work online for several years. I am unable to adequately express how much I love this incredible painting. I am thrilled, inspired and delighted. More than your exceptional technique, I am astounded by the raw emotion imbued in your work. The painting is simply extraordinary."

— Laurie Chapman from Santa Monica, California, USA
---
"The painting came this afternoon, just as you said it would and I absolutely L O V E it. What an artist you are. Thank you too for the folder with all the other paintings. Time and money allowing, I'd like to think to another purchase down the road a bit."

— Thomas Hendricks from Gladwin, Michigan, USA
---
Vitali, Thank you so much for your beautiful painting. I just received it about an hour ago and I have been starring at it ever since! I LOVE IT! I am so pleased with the colors, even more than on the internet. The bending shadows and highlights make it so alive! I'll have to order something else real soon!

— Cindy Hood from Damon, Texas, USA
---
"My wife and I are impressed with Vitali's work. You also have a very well organized web site and method of distribution. We look forward to receiving the painting and hope to generate more business in the future."

— David LeRoux from Roseland, New Jersey, USA
---
"Thank you for sharing your art! I wish I could afford to buy a piece - maybe someday I will be able to. Your paintings make me take a deep breath and relax. You have taken a Van Gogh-ish type of expression to new heights. You seem to have added happiness and an explosion of delight with your subject. I sometimes go to your website when I'm having a hard day - and just look at the paintings - and I feel better. The colors, the heartiness and "grab" of the paints, the confident stroke - Ah!!! You are wonderful!"

— Wendy Leslie, USA
---
I just opened the painting. It is even more beautiful in person. I love it. Thank you very much. I will have it framed this weekend and will be ordering another very soon. I would appreciate it if you would e-mail me when you have new paintings available. Thank you again.

— Richard Lemongello from Wall, NJ, USA
---
I enjoy your work on line very much. I found your site while searching for Russian impressionists that inspired Van Gogh.

— Todd Lawson, USA
---
Your work is very interesting and has a great future with the young art enthusiast especially.

— Josef Keveny from Dublin, Ireland
---
Your works are terrific. I admire both your passion and your hard work.

— DeWitt Hardy from South Berwick, Maine, USA
---
I really like all your artworks and they are so amazing. I have visited your website many times and I always look at your paintings and see if there are new ones that you have made.

— Irene Jeongco from Philippines
---
Your art is a GIFT!!

— Jacqueline Rouda from Maine, Portland
---
I found your website - GREAT work!!! Really exciting paintings. I'll now start saving money to buy one of them... All the best!

— James from Sydney, Australia
---
I enjoy viewing your paintings. Your landscapes are beautiful with vibrant colour and fresh strokes.

— Susan Fraser
---
I absolutely love your artwork that I just viewed for the first time on your website! Great work!!

— John Hannafin from Philadelphia, Pennsylvania
---
I thought I saw a Van Gogh. But only to see that I was looking at a young modern Expressionist interms of colour etc...whose work has touched my soul deep. I am going to join your mailing list. Keep on creating good art.

— John Powell from Mandeville, Jamaica
---
I must admit that you are one of the best contemporary impressionists that I have ever seen. Personally I love your work and look at it often. I would love to hear about any inspiration Vincent has had on you.

—David Wolk, Vangoghgallery.com