Links

Welcome to my Link directory. If you have a web site related to the visual arts and would be interested in having your link placed in our link directory, please do not hesitate to fill out this form




Vincent Van Gogh's sites

The Vincent Van Gogh gallery
The most thorough and comprehensive Van Gogh resource on the Internet.

Vincent Van Gogh museum, Amsterdam
The artist's life and times, exhibitions and the Museum's collection.
Vangogh-paris.com
Art and travel book "Van Gogh walks Paris".
Van Gogh Studio - your museum quality art reproductions
Hand painted museum quality Vincent Van Gogh art reproductions. The best on the net!

top
---
Art galleries
Start a collection with ARTIEL.COM
Gallery offer original impressionist paintings by contemporary Eastern European and Russian colour oriented representational artists. They are influenced by the Impressionist and Fauve styles, all of which remain more popular and inspiring styles of fine art.
Art Nature: plein-air painters
Association of professional impressionist painters offer a big and excellent collection of original oil paintings for sale and for pleasure. Order online, free delivery.


Daily Painters Gallery - Contemporary original art for sale
ART HIT - original oil paintings.
Original oil paintings and drawings for sale by contemporary artists. Surrealism. Abstract art. Impressionism. Landscape art.
MELC Studios oil portrait painting
Our artists paint oil portrait painting from your favourite photographs. Commissions are accepted for adult, child or pet portraits, painted in a true-to-life classic realistic style.
abstract painting art
Original art by contemporary Russian artists straight from their studios. More than 5000 original creative artworks available for sale. Purchase cheaper than in galleries and at auctions, buy wholesale and retail. Guaranteed express delivery within 10 days.

Oil Painting Gallery and Fine Art Gallery
Oil Painting Gallery, original oil painting on canvas and frames paintings, animal art, landscape painting and roman art. landscape art Painting Portraits and custom made FREE SHIPPING.
Paintings for sale art gallery - original paintings, watercolor drawings and other arts for sale by famous and modern artists. We offers most advantageous terms of purchasing artworks online. Our exposition of paintings for sale is continuously expanded and regularly renewed.

Niagara Art Collection: Flower Still Life
Art gallery - Favorite Oil Painting
Fine art pictures with the most amazing landscape art, new york art, art gallery and huge collection of oil paintings, paintings are any size and any frame for your chose At Favorite Paintings.
Art International
Fine art pictures with the most amazing landscape art, new york art, art gallery and huge collection of oil paintings, paintings are any size and any frame for your chose At Favorite PaintingsOil Paintings - Discount art,famous paintings masterpieces,Wholesale oil paintings direct from the artists.Over 9500 paintings in our online art gallery.
Tamsquare.Art Oil Painting Gallery
Art Viewseum - Old Master's Oil Painting Reproduction and Original
Art gallery ART-VOLGA
Original art by contemporary Russian artists straight from their studios. More than 5000 original creative artworks available for sale. Purchase cheaper than in galleries and at auctions, buy wholesale and retail. Guaranteed express delivery within 10 days.
Art Rose Gallery
Art gallery with watercolors from the flora and fauna, free graphics, E-cards and photos.
Picture to Painting
Turn your photos into beautiful paintings. All our work is 100% handmade by professional artists. From 79$ only. The perfect gift for your loved ones.

Agora Gallery, Soho, New York
Contemporary fine art gallery located in Soho , New York City. Art consulting services to private and corporate collectors. Exhibitions of paintings , sculpture and photography. Artist portfolios are reviewed.

European world gallery
Art Gallery featuring Picasso, Chagall, Miro, Dali, Leger, Braque, Matisse, Dufy, Calder and Lindner Paintings and Hand Signed Lithographs.

Isabel® art gallery
Isabel® supplies high quality fine art reproduction oil paintings of Masterpieces: Van Gogh, Monet, Renoir, Cezanne, Degas, Manet, Botticelli, Gauguin, & more ... Secure Order.

Stop4art.com - fine arts virtual gallery.

Gallery paintings
Fine art gallery of beautiful original modern, contemporary paintings, mastered by one of the most prolific artists in Illinois.

Masterpiece paintings gallery fine art reproduction oil paintings
Oil painting reproduction art done totally by hand & original Asian artwork. Money-back guarantee. Free courier delivery. Frames. Any artist. Any painting. Any size.

World Fine Art Gallery is an artist collective gallery that exhibits the works of selected artists from around the world. Exhibitions are held in its physical gallery and online. The online gallery features over 200 artist listings with over 6,000 jpg images.
Framing Fox art gallery
Limited edition prints & custom picture framing.
Murraysportraits.com
Offers pen and ink portraits of classic movie stars, music legends and sports superstars. Visitors to our site can also order beautiful oil portraits of family and pets.

Original oil paintings, watercolors and limited edition prints of Scottish golf courses, castles and landscapes and some rare Scottish and Celtic artefacts ideal for corporate or personal gifts.
Vlad art gallery
Free online art gallery helps artists to create online art galleries. You can upload, change and delete images of your artwork at any time using just a web browser. Buy, sell artwork online. Try our free package. We support multiple languages.
PortraitPainters.com
Have your perfect portrait painted from your photograph by top international artist
UkrainianArt.com
Contemporary paintings for sale - art dealers in oil paintings, watercolours and pastels since 1975.

American impressionist painters
McDougall Fine Art Galleries specializes in American paintings and watercolors of the 19th and early 20th century. Over 40 years experience in marine paintings and nautical artifacts.
Lugansk Art Gallery
Paintings for sale art gallery offers you remarkable drawings, sculpture and paintings for sale. http://www.artgallery.com.ua - original and affordable paintings for your collection or home design. Lugansk Art Gallery - the cheapest and easiest way to buy paintings online.
Art Gallery Worldwide
A lot of artworks in different styles and media. Website offers a wide variety of features and services that enable customers to buy and sell their art.

Artery contemporary Scottish art gallery, Perthshire, Scotland
Artery Gallery is a Scottish art gallery based in Crieff, Perthshire central Scotland and is aiming to make art more affordable by offering you the best in Scottish and European contemporary art.

America's Wholesale Oil Painting
Offering world famous oil painting reproductions.
Thousands of genuine oil reproductions of masterpieces. Museum quality is guaranteed for all of our paintings. And we offer the lowest price on the internet for our genuine hand-painted oil paintings on canvas.
Art Cove Gallery
Be prepared to be excited with are online art displays. We specialize in original sculptures and paintings of wildlife, abstract and human figures. New pieces are is being added weekly. Start adding to your art collection by visiting us often. Commissions are also available.
ReproPaint
High quality reproduction oil paintings of masterpieces such as Van Gogh, Monet, Renoir, Cezanne, Botticelli...
Art - Toucanart
Our picture frames are ready to complete your work of art, saving you time and money.
Oil Painting Gallery and Fine Art Gallery
Oil Painting Gallery, original oil painting on canvas and frames paintings, animal art, landscape painting and roman art. landscape art Painting Portraits and custom made FREE SHIPPING.

Artabus, Contemporary artists

top
---

Art resources
ArtLex - dictionary of art
ArtLex is a dictionary of art for everyone interested in art production, collection, or history. You will find articles on thousands of art terms, along with terrific images, pronunciation notes, great quotations, and links to other resources on the Web.
You can get real oil painting here
Oil painting shop at best price, originial source of art.
Art-Bridge.com
Comprehensive directory and searchable database of art resources on the Web covers artists, animation, art galleries and museums, architecture guides, crafts, photography, digital art, etc.

10000 paintings on the web
Directory of paintings
PainterGallery.com
Offering oil paintings, watercolors, Chinese paintings.
YU Art
The complete A to Z of art resources!
National Fine Arts Title Registry
Register your original art at the Fine Arts Title Registry and add value, security and prestige. If it is worth framing, it is worth registering.
Art Online For You
is dedicated for those who have any interest in art. Artonline4u provides coordinated information about art resources as artists and galleries, and their activities.
Simply the best place on earth to buy or sell art
Art-exchange.com is your best source for wall art decor as well as three-dimensional art. Our inventory of over 70,000 works runs the spectrum from still life prints to original masterworks.

Fine artists
Igor Bushuev plein-air painter
Talented Russian artist offers oil on Board paintings. Artist focuses on using pure colours in a direct and exquisite manner. His palette is sparkling, his strokes are expressive and dynamic, and from each of his paintings one can feel the inner vibration of joy and love for life.
Stained glass mosaics
Visit the gallery of original stained glass mosaic mandalas of American artist David Chidgey and grace your home or office. Experience the Light!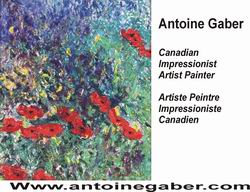 Antoine Gaber, Canadian contemporary impressionist artist painter. The beginning of the millennium heralds great recognition for the artist as his work becomes increasingly known in Canada, USA and sought after in Europe. An increasing presence on the world's artistic stage is indicative of the piercing vision that guides and shapes Gaber's ever-evolving oeuvre.

Leon Engelen oil paintings
Visit the art of Leon Engelen: photographically detailed landscape and animal oil paintings, using classical techniques. The site offers a valuable painting course, as well as an extensive virtual gallery.
sGALLERY - Photorealistic Oil Paintings Gallery & Art News
Over 500 exclusive paintings in photorealistic, realistic and impressionistic styles. ART catalogue, purchase & sale of paintings, painting lessons.
Silvana Brunotti Oil Paintings - Landscape Painting - Artist Painter
Original Oil Paintings by the Contemporary Italian Painter Silvana Brunotti. Pictures of Rome, Italy Landscapes, Still life painting, Watercolors and mixed techiniques.
Realistic Oil Paintings Gallery of Mihailov Igor
The artist, he tries to be loyal to the nature and,at the same time he tries to see in the every day life something unusual, beautiful and brightful...
Teresa Bernard - BlueMoon Original Oil Paintings
Online art studio and gallery of realism artist Teresa Bernard — original oil paintings for sale; landscapes, seascapes, wildlife, still life, floral and religious art. Including free art lessons.

Julio Mateo methaphisical paintings
Abstract, metaphysical art galleries on sacred geometry, nature, and art's spiritual relationship to cosmic creation.

L' Art de Theo
Impressionist paintings, fine art reproductions - Abstract art, Impressionist Landscapes, Floral Paintings, Still Life.

David Welsh oil paintings for sale
Landscapes of England and Europe, figures and animals. Portrait and other commissions accepted.

Martin Ridley wildlife painting
View how sketches, preparatory drawings & paintings are developed from initial field encounters.

Kim 'Stoney' Niles art
3D collaborations with nature on stone & cypress knee, as well as signed originals on canvas & paper, monthly animal news & more.

Lena Kurovska: contemporary impressionist
Contemporary impressionist fine art oil paintings. Portraits, still lifes, landscapes.

Anthony D'Elia realist art
Realist oil paintings, fine art and classical realism by contemporary realist artist.

Martina Shapiro art
Vibrant, expressionistic oil paintings by Canadian artist Martina Shapiro.

Sam Short Abstract Fine Art Photography
Fine art photography of black and white and color abstract flowers, digital photos, and creative travel pictures of Cuba and Greece.


Kathy Hosch still-lifes and oil paintings: florals, landscapes, seascapes
On-line gallery of Wisconsin artist includes exhibitions of florals, landscapes, gardens, seascapes, and lighthouses.

Donald A. Jusko oil painting


Marina Kharma art
Original fine arts of oil paintings of nature by Lithuanian artist Marina Kharma.

Karen Burnette Garner, artist
Cybergallery of contemporary impressionist artist Karen Burnette Garner. American landscapes and seascapes a specialty.

David G. Wilson art
Anthropomorphic perception demonstrates artist's cultivated ability to perceive hitherto unseen alternate realities within any image that he behold.

Ron Sanders fine art and portraits
Offering traditional fine art oil and watercolor paintings of landscape, portrait, and romantic figurative subjects. Commissions welcomed.


Robbie D. Sayers modern impressionist paintings
Originals and reproductions available of bright, impasto oil paintings of scenes of California and the Southwest USA

art, breath, paint, air...the art of Tracey Frugoli
In the tradition of the French and American Impressionists, lanscape painter Tracey Frugoli paints light in the open air. Her site includes artwork, articles, resources and links, plein air painters group forming, and other features.

Kathleen McMahon, California Landscape Paintings
Online art gallery featuring plein air paintings and contemporary impressionist oil landscape paintings of California.


Simon Donikian art

June Harwood Landscapes
The paintings included on this website correspond with the artist's direction during the past fifteen years.

June Harwood Hard-Edge Painting
This website comprises selected work of Los Angeles artist, June Harwood, from the early part of her career.

Nancy Doyle painting
Original fine art and art instruction.

Jennifer Dickson Hodges original fine art
Original fine art is that is relaxing, playful and inspiring.

Ojars Lasmanis art
Fine art gallery of impressionism and realism original oil on canvas.

Bob Dornberg art
Subjects dominated by elements such as dark light pattern, relation of shape and color, rhythm and balance

Aviation, automotive and landscape art by Rich Thistle
Original paintings, prints and posters by Canadian artist Rich Thistle. Secure online catalog ordering.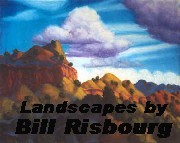 Bill Risbourg art
Fine art painter offer New Mexico landscape.

Judy Schrader's original artwork
Original paintings of wildlife, nature art, lanscapes, and pet portraits.


Anna Ravliuc impressionist oil paintings of flowers and horses
In her impressionist oil paintings, the artist Anna Ravliuc, reveals a highly emotional approach to her main subjects - flowers and horses. The flower is the symbol of love and desire. The horse, of virility and power.

Fred Marsh impressionist paintings of Australia, France & Scotland
Paintings for sale by Australian artist Fred Marsh. Features a wide range of landscapes, still lifes, flowers, and figurative work.

James Trigg fine arts online gallery
Impressionist oil paintings of the landscapes, architecture, and people of the Southwestern United States, done both "in plein air" and in the studio.

Graham Braddock online collection
New Zealand artist, Graham Braddock presents a selection of art prints and fine art posters, selected from a range of his original oil paintings.


C.J.Myers paintings
Portrait, landscape, and still life artist specializing in commission portrait paintings throughout North America.

Susan Savad's Gallery
Suburban landscapes painted in alkyds depicting the often overlooked beauty of ordinary neighborhoods.

Hugh Campbell Western art of Texas
Texas artist landscape painting the west and Holy Land landscapes in pastels & oils and casting western bronzes.

Wildlife prints and original oil paintings for sale
at www.wildlife-art-paintings.co.uk

Denton Lung art
An online gallery of fine art oil paintings featuring Western, Native American, Wildlife, and Visionary themes.
Nan Rae art
Internationally exhibited watercolorist Nan Rae is a Chinese Brush painter with Impressionist influence. Her web site features lessons, prints and cards.

View contemporary impressionist and abstract landscape art by California artist, Patricia Wagner. Free art lessons are included.
Karen Challender painting
Original oil paintings by Michigan artist Karen Challender. Landscapes, seascapes and snowscapes in vibrant colors to match any decor.
Leif Nilsson art
Leif Nilsson Spring street studio and gallery. Fine contemporary Connecticut impressionist artist's studio and gallery.
Nikolai Chystiakov art
Oil paintings and drawings including portraits, landscapes, and nudes in the impressionism style.
Barbara Hamilton Kaczmarowska art
Portraits in pastel
Linda Ruhl art
Artist specializing in portraits, floral and landscape paintings in watercolor and oil
Andrew Livsey original paintings in oil
Livsey has undertaken projects based on still life, portraiture and the portrayal of the Human form in everyday life. livsey's paintings are inspired by the people that he meets going about their everyday lives.
Silva Chimen European realism
Fine Art with European exotic themes by Jonatas Chimen. Wide selection of superb realistic paintings of venetian masks, musical instruments and more.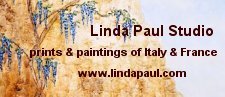 Bas-relief & egg tempera original paintings by Linda Paul. Limited edition prints on canvas of Italian art & French country. Kitchen canvas prints! Contemporary art pictures of Italy & France: arches & architecture, impressionist landscapes, flowers & gardens, wine still life, southwestern chili peppers & ballet paintings & art prints for sale.
Silvana Brunotti Oil Paintings - Landscapes Paintings
Original Oil Paintings by the Contemporary Italian Painter Silvana Brunotti. Pictures of Rome, Italy Landscapes, Still life painting, Watercolors and mixed techiniques.

Realistic oil paintings of Mona Youssef - fine frtist
Mona Youssef is a professional Canadian artist involved in realistic oil paintings. One of her achievements is the well known Canadian Constitution Act painting.
Charles Summers oil on canvas gallery
Charles Summers award winning British painter exhibits his rich oil on canvas landscapes online, all original paintings now available to browse and purchase at www.summerscolour.com
Annabel Greenhalgh pastel paintings
Annabel Greenhalgh is one of the foremost pastel landscape artists working in Britain.
Daphna Shmuely Jewels
Daphna Shmuely, Israeli Artist, makes unique handcrafted jewelry from antique silver plated cutlery, spoons and forks.


Tatiana E. Pouzanova-Galatch is designer, painter, graphic artist born in Saint Petersburg and living in Budapest.


Ann Swan botanical art
One of the UK's leading Botanical Artists specialising in detailed pencil and coloured pencil drawings, available as limited edition prints and greeting cards through her online shop.

Sonja Harper - contemporary abstract artist
Clean lines and lively color are the driving force of Sonja Harper's abstracts. Her fun, playful shapes restlessly interact with eachother and her compositions are always bursting with movement and positive energy.

Pavel Kalugin original oil paintings
Original oil paintings on canvas by Russian artist Pavel Kalugin. Landscapes of Siberia. Animals. Portraits. A still-life. Paintings for sale. Photogallery.
Geoffrey Williams oil paintings for sale
Finely crafted works of art by Geoffrey Williams. These exquisite pieces show true depth of artistic talent and are available for your pleasure. Stop by our gallery and make one of these timeless classics yours today.
Contemporary oil paintings by Swedish artist Eva Ryn Johannissen
Abstract oil paintings exploring inner states of mind through emotive colour, expressionist form and a "tortured" surface texture.
Lana Dianova art
Abstract and spiritual drawings of Canadian artist
Still life paintings Jos van Riswick


top
---

Fine artists II
Tara Hutton Gallery
Original artwork recently painted to capture the glamour and essence of the Art Deco Era
Abstract Art,, By Jamie R Morhaim
Abstract art abstract paintings mixed media still life by Jamie R Morhaim
LebanonArt
Presents the artworks of the Lebanese and French artist painter and poet Joseph Matar. The site displays oils paintings, watercolors, poetic verses, postcards, art prints reproductions.
Tampa Bay Artist Painter - James W. Spruill, portraits, murals, stained glass and children's murals.
Patricia A. Timbrook - As a contemporary painter, I enjoy working out my compositions with acrylics on canvas, although occasionally I shift to arranging found objects on canvas.
Abstract Artist - Van Renselar
Abstract art originals and limited edition prints by emerging abstract artist Van Renselar. Artworks for home interiors and corporate spaces.

top
---

Art promotion

ArtPromote.com
Todays premier art directory and artist resource guide featuring multiple categories and free listings for artists, craftspeople, galleries.

ArtNetwork
Art network publishes art marketing books and teachs fine artists how to market their art work.
ArtDeadline.Com™ - the Professional Artist Resource
The art world's source for income and exhibition opportunities. A searchable database and magazine that lists local and national juried artist competitions, grants, call for submissions, art jobs, art festivals, residencies, fellowships, & more... Also see comprehensive artist support services...

top
---

Auctions
Auction Fire - Free online auctions
Free online auction marketplace. Buy or sell almost anything.

top
---

Art education
Creative Spotlite - free art lessons
Articles, lessons, and tips on watercolor, oil painting, acrylic painting, pastels, crafts and more.

top
---

Antiques
Antique Alive Gallery - Presents Korean antique treasures, works of art, handicrafts and art essays in various art forms such as mother of pearl, celadon, white pottery, paper fans, ramie fabrics, antique furniture.

top
---

Art materials

Dick Blick art materials
Art Materials, Gallery, Crafts and Cardmaking from Studio Arts Shop Lancaster
Art Materials, Gallery, Crafts and Cardmaking from Studio Arts Shop Lancaster featuring artists materials with information on new products, special offers and art resources.

top
---

Design
01 Logo Design
Providing business logo design that establishes clear image.
Interiors art design directory
Interiors art and design directory top listings of all companies in the art and design world, from interior designers to photography, artists and much more.

top
---

Gifts
Dreamaker Gifts - Free Ground Shipping on Gift Basket
Beautiful gourmet gift baskets for every occasion including Christmas, Mother's Day, Father's Day, Easter, Birthdays, Corporate, Get Well, and more. All our gift baskets come with free ground shipping.
---

Reproductions
Oil Paintings
1stArtClub is one of the best sites for reproduction oil paintings. From paintings of world renowned artists such as Leonardo Da Vinci, Vincent van Gogh, Michelangelo, Monet, Renoir, etc.
Paintings-oil.com Oil Painting Reproductions
Art Reproductions, Fine Art Oil Painting Reproductions & Portraits
Oil Painting Reproductions of Old Masters, Art Reproductions Hand Painted on Canvas
Art Reproductions Gallery
Fine Art Reproductions, Oil Painting Reproductions of Old Masters - Hand Painted
---

Photography
Photo 911 - Photo Restoration & Photo Enhancement Service
Digital photo service. Professional photo restoration,photo manipulations, photo montage and collage, pop art, artistictreatment, 'cosmetic surgery', glamorization, coloring, photo gifts.

Art directories
YourArtLinks
YourArtLinks is the largest directory of artist listings and art related sites. Unique links, in more than 60 categories for online galleries, emerging artists, art supplies, workshops and much, much more.

Since 1996, ArtQuest has been connecting buyers and sellers of art by email who are located all over the world. Special features include thousands of art works for sale, Links Library, Bulletin Board, Treasure Showcase and many free services. You'll see art listed by artists, galleries and dealers as well as those collectors who are looking to buy and sell paintings, sculpture, prints and more.

The Internet Art Database - Find art from thousands of web sites.
Art-Bridge.com Art Directory, Art Portal, Art Links
Comprehensive directory and searchable database of art resources on the Web covers artists, animation, art galleries and museums, architecture guides, crafts, photography, digital art, etc.
- provides visitors with a comprehensive and varied collection of Original Paintings, Creative Literature, Greeting Card designs, and an insight into Persian Culture
Craft Site Directory: Your guide to arts and crafts on the Internet.
My link information
Title:
An impressionist art of Vitali Komarov oil paintings for sale

Description:
Visit the impressionist oil paintings of Russian painter Vitali Komarov. Art inspired by Van Gogh include landscape, portrait and still life of flowers and fruits. Order online, free shipping.

Url:
http://www.komarovart.com

Banner:
http://www.komarovart.com/bannerkomarov.jpg